Introduction to Mount Kinabalu: A Spectacular Mountain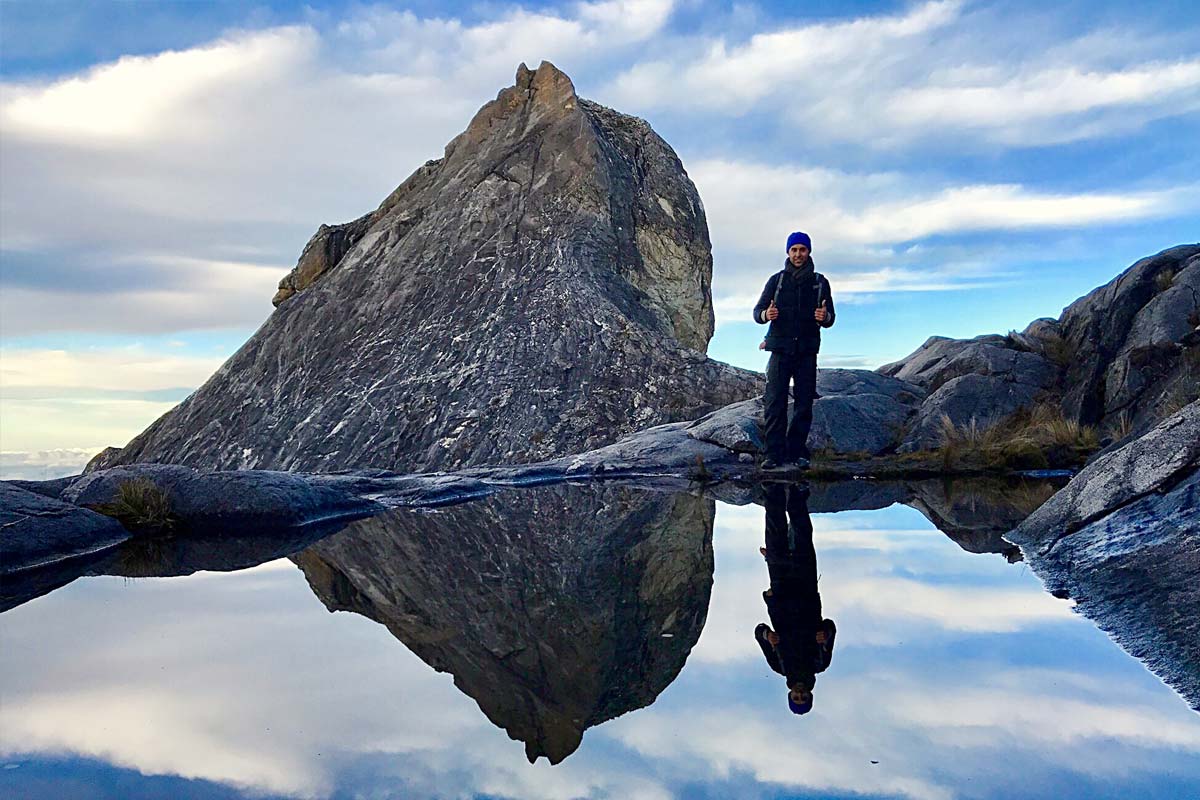 A Brief Introduction to Mount Kinabalu, Sabah
Mount Kinabalu, also known as Gunung Kinabalu in Malay, is the tallest peak in the Malay Archipelago and is located within Kinabalu National Park, which has been designated as a UNESCO World Heritage Site. Because of its rich and diversified flora and fauna, this area is one of the most important biological locations in the world, and it is home to famous species such as the massive Rafflesia and orangutans. Mount Kinabalu, which rises to 13,455 feet (4,101 m) in north-western East Malaysia (North Borneo), is part of Crocker Range.
What is the best season to climb Mount Kinabalu?
If you are planning to visit Sabah and climb Mount Kinabalu, you can do it almost any time of year. However, keep in mind that the months of June through September may be rather warm.
For those interested in climbing Mount Kinabalu, we recommend doing it between February and August, during the dry season or months with the least rainfall. Rain can occur at any time of year, regardless of the season. November and December, due to the rainy season, are the least recommended months.
Although the summit may be climbed at any time of year, the Sabah Parks Authority would lock the summit gate for safety concerns if the weather does not permit. You may always contact our Sales Consultant for further information or to make a reservation.
Related Mount Kinabalu Tour Packages
Is the climb to the summit of Mount Kinabalu strenuous?
It is always up to the trekker. The ascent to the top is not tough, but it is far from easy. Let us not forget that Mount Kinabalu is 4095 metres above sea level, therefore altitude must be taken into account.
Begin carefully, save energy, avoid hurrying, and, most importantly, pay attention to your body. That being said, if you are moderately fit, participate in sports on a weekly basis, and live a healthy lifestyle, you should have no issue reaching the top.
How cold can Mount Kinabalu get?
The temperature in Kinabalu Park Headquarters ranges from 20 to 26 degrees Celsius during the day and 18 to 22 degrees Celsius at night. The temperature on the Panalaban Plateau is between 8 and 12 degrees Celsius, whereas inside the mountain accommodations range between 10 and 15 degrees Celsius. The temperature on the peak is roughly 2 degrees Celsius, and it can even drops to freezing point.
How much drinking water will be need for the climb?
On the day of your trek, we recommend bringing 2 or 3 litres of water per person. Boiling water is provided in Panalaban, where you will have your meals.
What kind of accommodations are available while climbing Mount Kota Kinabalu?
The type of accommodation during your climb is determined on whether or not you include the Via Ferrata. Those who take the standard route will stay in the Laban Rata resthouse and Kinotoki Hut, while those who choose the Via Ferrata option will stay at Pendant Hut. Pendant Hut provides bunk beds and sleeping bags, while Laban Rata and Kinotoki offer bunk beds and blankets.
The Laban Rata Restaurants serve all meals, and visitors staying at Kinotoki will eat at the Laban Rata Restaurant for dinner, supper, and breakfast. Although the Pendant Hut provides breakfast and dinner, guests must dine at the Laban Rata Restaurant.
Client's Feedback

What They Say?